News and Press Review
Wine Tourism selects Westbrook Wine Farm The international Wine Tourism website meticulously selects wineries around the world that fit its strict criteria of excellence in all aspects of the winemaking trade, business, and visitor experience. Recently, Westbrook Wine Farm was also highlighted on VinJournalen.se, a prominent wine magazine in Sweden.
Outstanding in my field?
The latest oenobabble is that it's no longer
all
about the wine, grapes, terroir, awards and points. It's about the story. A story about the winery and vineyard people, their journey, philosophy and authenticity. What do you think?
The Lost Storytelling of Wine
Gold is worth waiting for
Acquiring our 40 acre mountain ranch after a ten year search for an appropriate microclimate/terroir for growing the eight originally approved classic red Bordeaux grapes, we set about planting Fait Accompli in 1997. Cabernet Sauvignon, Cabernet Franc, Merlot, Malbec and Petit Verdot and Carmenere vines in the proportions we wanted them to contribute to a co-fermented "Meritage" style field blend. Gross Verdot and Saint Macaire were to come years later as part of our Museum blend. Our first harvest Fait Accompli was in 1999 which was released in 2001.
I had been a judge for the Orange County Wine Society's O.C.F.W.C for over 25 years so, naturally we entered it in that prestigious competition. Silver medal !. We entered subsequent vintages each year through 2016 with always the same silver status. You should know that we enter only in the highest price Meritage Red classification. By choice, we have always been up against the Big Dogs from the famous and, perhaps even more fashionable appellations. If we were to ever win a gold medal for Fait Accompli we wanted it to be in competition with the best. Tammy became an official judge for the competition in 2004 and judged until both she and I retired our chairs in 2013. The Orange County Competition is not a consensus judging so if three judges award a gold and two a silver, the lesser medal is awarded. Judges are winery principals and wine makers which always makes for a pretty biased palate pool. Fait Accompli always came home with a silver medal which famed wine writer, Jerry D. Mead always said "is like a kiss from your sister, it doesn't mean anything".
After sixteen years, we received official notice today that our Estate Grown 2010 Fait Accompli "Prodigy" and our Estate Grown 2011 Museum were both awarded Gold medals at the 2017 Orange County Competition.
Our new 2012 Primitivo di gioia got the silver.
2016 Cabernet Shootout: Silver & Gold!
FINALLY… What we've been waiting to find out!
The competition was fierce and the panel was amazed that there were so many stellar wines. The 10th Cabernet Shootout panel tasted and evaluated almost 300+ outstanding Cabernets (10% more than last year and the quality was the best ever!).
Congratulations! Westbrook Wine Farm 2010 Sandy Patch Reserve Cabernet Sauvignon, Lodi and Museum 2010 Meritage, Madera County have been chosen by this year's Cabernet Shootout panel to win a Gold Medals and Fait Accompli 2010 Prodigy Meritage, Madera County has been awarded a Silver Medal. Westbrook Wine Farm 2010 Sandy Patch Reserve Cabernet Sauvignon, Lodi has been selected to be featured in the Blind Tasting at the upcoming Cabernet Shootout in Reno, Nevada. The award presentations will be made at the Cabernet Cabaret Gala in Reno on Sunday, March 13th.
The Madera Vintners Association Announces Award Recipients, Giving Honor for Achievement in the Local Wine Industry
Madera, Calif.- The Madera Vintners Association recently honored three wine industry professionals who have shaped the region's winemaking success at the 3rd annual "Evening of Accolades" awards dinner on March 20, 2014 at San Joaquin Wine Company. The four course wine dinner was catered by The Painted Table, and was emcee'd by Alex Delgado, host of KSEE 24's Central Valley Today show.

Westbrook Wine Farm Vineyard and Winery, Proprietors Ray and Tammy Krause, was selected as Winery of the Year. The Madera Vintners Association proudly gives this award to a winery that pays special attention to the details in wine production, the betterment of the Madera wine region and that has shaped the local wine industry in many positive ways. Westbrook Wine Farm is celebrating its sixteenth vintage this year, a culmination of fifty-one years of winemaking experience. In 1987, Ray Krause, then owner of Farview Farm Vineyard Winery in Templeton, California, purchased the forty-acre lot which was originally "Paint Horse Ranch" along Fine Gold Creek in the historic Sierra gold mining hamlet of O'Neals. Shortly after, the first vines were planted for Fait Accompli, a co-fermented field blend of six Bordeaux varieties. "Tammy and I are grateful for this recognition of our efforts to continually improve the quality of fruit and profits to the winegrowers of Madera County," said Ray Krause.


Chris Shackelford photographed by James Collier
Wine Enthusiast Magazine - Museum Cabernet favored in Trelio's extensive and unique wine list. Sommelier Chris Shackelford singles out Westbrook Wine Farm wine as one of his favorites (2013).
Westbrook Wine Farm: The House That Krause Soused
Posted on November 30, 2013 [original post]
HoseMaster, meet hose hauler—and if you guys would consider a nude mud-wrestling hose-off to see whose hose heaves the heftiest hurl, have your girl call my girl and we'll set up Pay Per View.
In this corner, HoseMaster Ron Washam, who announced in a tear-jerking Thanksgiving Eve threnody that he is retiring from wine writing—a day for pretentious critics, narcissistic winemakers and whiny consumers as sad was Ceausescu's execution to the Romanian man-in-the-street. In other words, they are dancing in those streets, spared from further face-cages in Room 101 of Washam's blog.
Ron, you see—God bless his snarky soul—was able to overcome twin-whammy handicaps: He was born with a tastevin around his neck (twice named Sommelier of the Year by the Southern California Restaurant Writers' Association) and he is from California. Nonetheless, he found the strength, through hard work, prayer and focus to remove the rosé-colored glasses through which his fellow plonk pundits view the situation and saw wine world for what it is: Voluminous, fascinating and entirely mockable the nanosecond it begins to take itself too seriously. He's been able to tear new sphincters where virgin orifices are required, and in such a congenial, cynic-next-door sort of sweetness that in the long run the feedback he most received was, 'Thank you, sir; I'll have another.'
See, as someone who manages to piss off winemakers even when I praise them, this is an impressive oeuvre.
Anyway, I could go on, and then on, and from there, further on, but I read his Farewell Address to the Nation with the same sniveling doubt that Bucharestians must have read the headline on the morning of December 26, 1989: By which I mean, looking for a masthead that read 'The Onion'.
Just as 'sanitation engineers' is the waggish way that jocular jakes refer to garbage men, so I assume that 'fermentation control specialist' is what jesting vintners joshingly call 'hose haulers'.
According to his bio, that's what Westbrook Wine Farms helmsman Ray Krause began his wine career doing—hauling hoses at Fresno's Roma Winery. At the time, he'd been accepted into a prestigious enology program at Fresno State University, for which he hosed the original San Joaquin Valley Wine Growers Association out of a scholarship. After a stint spent hosing down U.S. Army Air Defense Command fighter jets, Krause went to work for Mirrasou, ultimately becoming their national sales director.
He went solo in 1975, creating 'several product specific wine production and marketing entities'—a subterranean concept which only the dark mind of a sales director could grasp. It wasn't until 1994 that he came up with a concept that a challenged wino like me could wrap his palate around: A bottle of wine. Having purchased 40 acres without a mule, but with a horse—Paint Horse Ranch, specifically—he released his first bottling of Fait Accompli, a Bordeaux blend that, like a self-respecting, old school Claret, relied on grape co-fermentation rather than the final mix winding up as a barrel-time decision. This blend, though proprietary , contains a higher percentage of cab franc than is used in most Meritage blends, more than 20%, making it (to my taste) a wine similar in weight, texture and profile to St-Émilion rather than the more austere wines of Médoc. Both storied regions may nude mud-wrestle for the title of Bordeaux's best, but the wines of the former tend to be more approachable, and, especially when young, more seductive and supple. If that was Krause's goal, it is in fact, fait accompli—mission accomplished.
westbrook-wine-farm-fait-accompli-madera-usa-10536947I was fortunate enough to try a four-vintage vertical of this immense, dense, intense wine—2005, 2006, 2008 and 2009. Each sells for around $60, each wears an individual wardrobe, inky and sumptuous, forward, focused and with one exception, each is quite prepared to perform.
An explosively seductive bouquet in the 2005 offered promise; the nose had a particular depth and profile usually reserved the hallowed Right Bank estates—brilliant blackberry and cassis girded by huge, evocative, scents of dried herbs, both in potpourri and standing alone as marjoram, chamomile, thyme. Bottle to glass, the most powerful flavors remained wound up in the bouquet with the taste showing bright, but somewhat thin at first pass. So I let it air for a few hours, re-tasted it, and in fact, the herbal notes had settled into the glass, with the nose showing a whiff of polished wood, warm but restrained alcohol , with all the brilliant fruit notes intact while the palate fleshed-out nicely.
2006's red carpet rolled out with less fanfare, more subtle, deeper, more diffused tertiaries and jammier, almost stewy fruit but shored beautifully by acidity. The integration of the elements seemed more complete, and although the wine is not the blockbuster that the 2005 is, it is fused, less complex and without obvious seams.
The 2008 presented more cocoa and coffee up front; the black fruits were hiding and the wine came across as brooding, pensive and closed. The tannins are presented in a wall—parching and still too big; they coat the mouth rather than titillate the tongue. It's a phase that some wines—Bordeaux in particular—pass through within a few years of bottling; the French call it the age ingrat or 'difficult years', and it can be seen metaphorically as a teenager who prefers to spend time on the iPhone in her bedroom rather than chatting about life at the dinner table. This may, in fact, explain the muted scents and flavors found here; decanting is a must and like the kid in the room, offering up a little breathing space is a plus.
Westbrook Farm Vineyard's 10 year anniversary Fait Accompli, vintage '09, is a creeping triumph, growing richer and deeper in the glass. Nice, saturated garnet color, it offers concentrated plum and lush blackberry notes with a hint of mocha in the bouquet. The entrance is sweet and elegant with opulent layers of black cherry, cedar, pepper and vanilla that dance across the palate. The finish is rich and lengthy with well-developed tannins that smooth out through the moments that the wine lingers on the palate.
Fait Accompli remains the Westbrook flagship wine, but nestling amid the rest of the fleet are a number of variation on the theme, and at least one that straggles away from the armada and makes its own way. I'm always intrigued—and more than a little leery—to see what Central California does with one of Michigan's pet varieties, riesling, because it is nearly always a grape that does better in a non-cabernet climate.
First, a word on the appellation, Madera. Plunked (or maybe 'plonked') in the center of the center—California's hot, hyper-productive Central Valley, a hundred miles from the coast. The climate is suited for production, and nearly a tenth of all California vineyards are located here. Madera is Spanish for 'lumber', and the area has been tree-centered in centuries past. Fresno, Krause's alma mater, is also a wood word, meaning the local, prolific mountain ash. The Fresno River flows through the AVA, and was the source that provided water for the man-made flume in the that took logs to the Central Pacific Railroad in the 19th century . The river also provides irrigation, without which agriculture could not survive in these otherwise sun-soaked, arid flatlands. Given the enological profile, it is no surprise that the bulk of the wine produced in Madera is just that—bulk. With 80% of the wine vineyards planted to muscat, typically used to produce fortified and molar-crumbling dessert wine, the challenge for serious winemakers here is to hang on to the grape acids which fade in hot weather and thereby, tend to throw the chemistry off.
Westbrook Farm Vineyard's Über Rhenish, 2011 ($17) is vinified in what Krause refers to as an 'intentionally austere Austrian style', by which I think he might mean 'picked early'—and probably at night. Otherwise, unless he heaped in boatloads of tartaric acid at fermentation, the wine shows a remarkable low pH. But, I don't think it is artificially enhanced acidity, because the wine—although balanced—is missing some of the stone fruit flavors that riesling typically develops with long vine hang times. In fact, the word Krause uses, 'austere', is quite indicative of the bone-dry style of 'Rhenish' (of the Rhine) that he produces. He also ferments the must in a barrel, which is a pretty unique approach to the variety, but perhaps de rigeur in an appellation called 'wood'. Here, the results are a riesling that is fairly high in octane (13.2%), bright with lime and grapefruit, but not so much of the super-ripe peach and apricot that a warm weather riesling could easily showcase. It's a beautiful food accompaniment, but in a strange, lightly toasted style that most riesling fans may not understand.
Wine Enthusiast gets it, apparently: They handed out a firm 90 points to the 2006 Über Rhenish.
Hose-OS28119Something else I dig about Krause: The Westbrook newsletter provides some interesting poetic commentary, making references to Thoreau and making god-awful puns like 'Malmsey Dearest', proving that Ray Krause has a facility with words as well as hoses.
In the end, it's all good: Whether associated with the HoseMaster (in his repose; alas, so it goes) or the hose hauler (long may he compose), the nose, as well as the prose, always knows.

A perfect score for Savvy from the
Annual Montana Wine and Fresh Meat Competition Whitehall, MT 2012

Tasting with Ray
Some wineries offer wine tastings. Tasting with Ray (owner and winemaker of Westbrook) is a full on wine immersion. Picture it this way. If a normal wine tasting is kind of like dipping your toe in the shallow end of the pool to test the water, tasting at Westbrook is a big ass cannon ball into the deep end, happily splashing every one in sight. Now before you get the wrong impression, it's not because of anything as mundane as a bunch of samples or really big pours – neither of which are key to a great wine experience. Most wineries explain how a wine was made (75% cab sav, 10% merlot…yada…yada…yada). At Westbrook, you learn why it was made and then move on into the how. Each wine has a story and by the time the tale is spun, you understand why the wine tastes like it does.
First up was a California Riesling – none of that sweet dessert Riesling that virtually every one else in California produces. This is one of the few dry Rieslings made in California, "bone dry" in Ray's words. It was delicious. I've always equated California Rieslings to a four-letter word, synonymous with something you really don't want on the bottom of your shoe (use your imagination and if you're actually counting the letters in R-I-E-S-L-I-N-G and coming up with eight letters rather than four, just delete the bookmark for this site now because any future irony will be lost on you). The few good ones that I've had, were in Europe. This was very much a Rhine style Riesling.
Next up was a Sauvignon Blanc. Now before I go any further, let me get one thing off my chest. Damn it Ray – I had actually just written the next post for our blog entitled "The Sauvignon Blanc Rant" (click here for a link to it). Neither Karen nor I particularly like Sauv Blanc and generally consider it a waste of space in the cellar and a waste of effort to drink. The only thing better than free Sauv Blanc is no Sauv Blanc. You get the idea. However, soldiering on as good wine tasters should, we gamely gave it a go. Uh oh…furtive look at Karen…this is actually better than "not too bad" (the best that we've characterized a Sauvignon Blanc before). Another sip and a quick look to see if she is as surprised as I am (apparently so) although she is trying hard not to show it. It was really good. Yes we actually bought a bottle – strictly in the interest of further research, mind you. With our wine world now turned upside down, we tried a very good Chardonnay – light oak and with some body that a lot of newer Chardonnays don't exhibit because it was kept on the yeast for longer than most others.
On to the reds where the two standouts were the Fait Accompli, an estate Bordeaux style blend, and the Museum Red, an estate Cabernet Sauvignon blend. Westbrook was able to source cuttings from the 8 oldest clones of in California for the Museum Red (it pays to have connections – Ray has been in the industry a loooooong time). We bought a couple of bottles of the Museum to sit on for a few years and see how it matures. It was really good now and should be better in a couple of years. The Fait Accomplis was the highlight of the tasting though. It contains the six most common Bordeaux Varietals. In an almost unheard of practice in California, Westbrook harvests all six types of grapes at once and then crushes, and co-ferments them. Listening to the winemaker, it's clear that it's a labor of love. Strictly in the interest of science we also bought a few bottles of the Fait to lie down. I'd like to think that they'll rest quietly for a few years and then we'll pop one each year and see how well they matured. In reality, they probably won't last 12 months and after finishing each one, we'll be kicking ourselves because we didn't wait. It sucks being weak like that but what the hell.
www.winery-sage.com - November 2012
2012 San Francisco International Wine Competition:
To: Westbrook Wine Farm
Ray or Tammy Krause
The 2012 San Francisco International Wine Competition was conducted June 15th through June 17th at the Hotel Nikko in downtown San Francisco, and the results are in! More than 4,500 wines were judged this year—the largest Competition in our 32-year history.
On behalf of the Competition, we would like to thank you for entering this year's judging and congratulate you on your results. At the bottom of this e-mail you will find a complete listing of the entries you submitted and our judges' decisions for each one.
2012 RESULTS
Double Gold Medal Westbrook Wine Farm Fait Accompli "CRYO" 2008 Field Blend, Estate Grown, Madera $60. www.westbrookwinefarm.com
A listing of the top medals awarded will be featured in the August issue of The Tasting Panel Magazine. Best of Show and Double Gold medal winners will be invited to participate in a 13-city tour sponsored by The Tasting Panel Magazine.
Winners will receive an award certificate and a medallion in September.
Once again, thank you for your participation in the 2012 San Francisco World Spirits Competition, and congratulations on your win!
Sincerely,
Anthony Dias Blue, Executive Director
Chandler Moore, Managing Director
San Francisco World Spirits Competition
The Orange County Fair Wine Competition awards Farview Farm Vineyard the coveted "Four Star Gold" medal.
Imagine our pleasure upon receiving today a notification from the Orange County Fair Wine Competition that our Farview Farm Vineyard label 2008 Malbec Saint Michael, Madera County ($22) has won the coveted "Four Star Gold" medal. This means that at least four out of the five judges recommended the gold award which does not happen very often. In this case, only 39 were given out of nearly 2,800 wines judged.
Chalk up another win for Madera County grown fruit which can certainly hold its own against the big dogs !
Thank you to growers, Michael and Darin, we can't wait for this year's crop.
Have Some Madera, M'Dear
Story and Photos by John Blanchette
The Ripe Tomato
The Thomas Jefferson Hour "In Moderation" Interview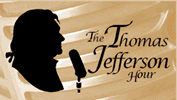 "In Moderation" 2010 Interview
Trelio Food and Wine - Is it Possible? Local still undefeated...
Sierra Star (August 6, 2009): A vineyard of dreams
Madera Tribune article (September 4, 2007): A winemaker's tribute to growers


Wine Enthusiast - September 2007 issue
Dear Ray,
The editors at Wine Enthusiast have rated and reviewed the following wines. All ratings and reviews of wines evaluated will appear live on our website as of September 1.
A selection of ratings and reviews will appear in the buying guide of the magazine in the September 2007 issue. 
90 Points - Editors Choice - Westbrook Wine Farm - 2006 - Uber Rhenish - Dry Riesling - Madera - $17
From authors, Catherine Fallis, MS, and Robert M. Cohen
Great Boutique Wines You Can Buy Online.
Among the thousands of wines available on line from California wineries, Westbrook Wine Farm was selected to be one of the 250 (or so)recommended in this well researched guide. You may wish to order yours, soon? 
http://www.greatboutiquewines.com/index.html

Reviews by Catherine Fallis, Master Sommelier 12/12/06
Fall 2006
Ponderosa "On The Wire" Newsletter - Download
October 18, 2005
O'Neals, California
For Ray Krause, Life is Fait Accompli
Yosemite Sierra Visitors Bureau
Ray is one of those guys whose winemaking passion drives his life. It has been so for over forty years. Calling what he does "a career" would be wrong. A career is what people do when they aren't living their normal lives. Ray is wine; wine is Ray. It's that simple.
That's probably why Fait Accompli, the wine he and wife Tammy make, is 75% sold out before it's even bottled.
In the brief span of time since discovering the O'Neals area was classified a solid Region 3 wine-growing climate, Westbrook Wine Farm has produced a wine with a cult following. The Bunch Selection Committee as they are called, are lovers of the Krause's Fait Accompli, who willingly congregate each fall to lovingly pick and hand manicure each bunch. Even the caterer and musicians hired to play the harvest pick grapes.
From that harvest comes 100 cases of wine, most of which is spoken for in the way of Wine Futures and by Westbrook's 500 repeat clients.
The Westbrook Wine Farm (WestbrookWineFarm.com) is one of nine wineries on the Madera Wine Trail. For more, turn to page ## or visit MaderaVintners.com And if you can get your hands on a bottle of Fait Accompli, by all means, enjoy!

December 3, 2003
O'Neals, California
Crack the Wax
At a time when several prominent wineries have endeavored to make their product more user friendly (and controversial?) through the partial or complete use of tin "screw-off" bottle lids, one small vintner in California's Sierra foothills just doesn't seem to get it. Or do they ?
Westbrook Wine Farm is located at 1800 feet of elevation in the central Sierra Nevada near the hamlet of O'Neals and the southern entrance of Yosemite national Park.
Proprietors, Ray and Tammy Krause have marked their fifth vintage this year by continuing their practice of making it somewhat difficult to open their wines. Each bottle of Fait Accompli, a co-fermented field blend of six red Bordeaux grape varieties, is hand dipped in 400 degree red sealing wax to preserve its valuable contents. "Not only does it look good", says Tammy Krause, "but the cork and bottle neck are thoroughly sterilized". For those wishing to cellar these wines, the wax and premium two inch natural corks provide an air tight seal for extended aging potential.
Westbrook Wine Farm wines, which sell in the "luxury" price range are mostly sold as "Futures" to a loyal list of enthusiastic consumers throughout California. 
By the looks of things at Westbrook Wine Farm, you might say there are still a number of wine lovers out there whom would rather Crack the Wax! than "screw-off".

Trelio Food & Wine
Wesbrook vs. Bordeaux… The Results!
Posted in Restaurant, Wine by cshack21 on July 26, 2009
What an evening, and not nearly as close of a contest as I thought. Figuring that even though Westbrook had some advantages such as mostly "New World" palates as judges and the advantage of the possibility that the Fait Accomplis would be showing more maturity and weight than the Bodeaux.
I had picked some Bordeaux that I thought would be great examples of the vintage within the 5th through 2nd growth range. In addition, I threw in a good vintage of a non-growth along with a St. Emillion B classe to see if more of a Cabernet Franc/Merlot style Bordeaux would show better against the Fait.
So here is the results with a little commentary:
Round #1
Westbrook, Fait Accompli 2000 vs. Brane Cantenac 2000
Fait wins 15 to 9
I really didn't think that Westbrook was going to have a chance on this one. One of the finest Brane Cantenac in 30 to 40 years. A lesser 2nd Growth in my opinion, but knew that this win was developing well. I believe that the Westbrook won this with the Judges due to the fact that it was still drinking very young in the fruit and structurally had much more grip than the Brane. The Fait Accompli 2000 will have an exceptional life and may actually give a 2000 First Growth Bordeaux a run for its money currently.
Round #2
Westbrook, Fait Accompli 2001 vs. Lynch Bages 2001
Fait wins 16 to 8
Another wine I thought the Fait Accompli would fail to keep up with. Even though this is not one of the greatest Lynch Bages vintages, I still never thought that a solid Lynch Bages would show so poorly against the Fait. Clearly the Fait was a much more solid wine and will easily out live any Bordeaux from the 2001 vintage.
Round #3
Westbrook, Fait Accompli 2002 vs. Leoville Barton 2002
Fait wins 16 to 8
This is understandable considering the Leoville Barton rewards with patience in the cellar, not immediately out of the bottle in any way. The aromatics of these two wines were rather close and both showed well, but the Fait had the fruit advantage on this round. I think if these two would be tasted wide by side in ten years, this would be a much different fight.
Round #4
Westbrook, Fait Accompli 2003 vs. Pontet Canet 2003
Fait wins 12 to 11/ one Tied
I pickd the 2003 Pontet Canet for this round as I remembered it as a more approachable wine upon release with very significant fruit quality. This was a very tight competition as the wines were structurally, and in many fruit characteristics, very similar. This was a very even match and could have gone either way.
Round #5
Westbrook, Fait Accompli 2004 vs. Petite Bocq 2005
Fait wins 17 to 7
To mix things up a little, due to knowing that the 2004 Bordeaux vintage would not really have a chance at showing at this point (and I don't own any 2004), I substituted a decent unclassified from the 2005, that has more modern winemaking practices. Overall the Petite Bocq was very out classed in this round and a mistake for me to even put in
Round #5
Westbrook, Fait Accompli 2005 vs. Chateau Pipeau 2005
Tied Round 12 to 12
Overall I think this round was different game. I wanted to throw in a wine that was a totally different blend and a wine I knew would drink young and ready. For me this was a tie as well as both wines were a little closed and entirely too young to be consumed at this point.
Tagged with: Bordeaux, Bordeaux Blends, Local Wines, Tasting Results, westbrook wine farm, Wine Dinners
1 comment
« Westbrook vs. Bordeaux
Food and Wine Pairing… »
One Response
Subscribe to comments with RSS.
Jarel Parker said, on August 1, 2009 at 6:30 pm
I am only surprised by the tied rounds. The Fait Accompli is just as it promises: accomplished and factual. Beautifully done. Congratulations.
(reprinted from American Vineyard, May, 1998)
He Planted With Wine in Mind
By Theresa Oliveira, Assistant Editor
Nestled in the Sierra Nevada Mountains above O'Neals, Calif. is a tiny vineyard with big promise. Owner Ray Krause planted the five main Bordeaux varieties, along with a little Syrah, in field blend so that they may be harvested together. A method commonly used in the Old World that Krause says will help him accomplish the goal of producing an assertive style red wine in the future.
Krause says that growth of the different varieties will be controlled with pruning and irrigation. "We want to ferment a field-blend," he said. "We are giving up the element of control in favor of more complexity."
The varieties of Cabernet Sauvignon, Cabernet Franc, Carmenère, Merlot, Malbec and Petite Verdot were planted in proportion to which they are to contribute to the wine blend. Planted as two-year old dormant plants a year ago, the plants were cut back to two buds promoting larger root growth. A large root system is important to Krause who plans to eventually dry farm the vineyard.
Being involved in the wine industry since his days in the Enology program at California State University, Fresno in the 1960s, Krause has seen many changes and trends over the years. After completing his studies, he went to work for Roma Winery and eventually went on to become the owner and winemaker of Farview Winery in Templeton, Calif., producing gold medal Zinfandel and Chardonnay.
Wanting to explore new possibilities Krause sold the winery in 1989 and moved back to Fresno, bringing with him a plenitude of ideas and plans. "In 25 years in the industry you learn what not to do," says Krause. "If you learn the mistakes everything else is pretty positive."
| | |
| --- | --- |
| | Wine grape grower Ray Krause, shown here in his O'Neal's, Calif. vineyard, has chosen complexity over control in combining six Bordeaux varieties. |
Krause began looking for land that was not winery specific with the hopes of finding the particular year-round climate best suited for the red Bordeaux varieties. In his search he was also hoping to find land with a sufficient water source eliminating the need to use well water. In 1995, his search ended when he purchased the property in O'Neals.
While the search for the optimum piece of land was over, the vineyard preparation was about to begin. Krause spent the next two years preparing the land before a single vine was planted. The land was kept tilled and fallow to aid in pest control, but the ground squirrel and gopher population was plentiful.
To combat the problem a rodent fence circling the entire vineyard was buried beneath the soil. An eight foot deer fence with a 24-inch rabbit fence hog-ringed to it was also put up. But Krause wanted to be certain that the wildlife population stayed beyond the boundaries of the vineyard so he installed solar-powered electric wire at the top and bottom of the fence.
One of the things that drew Krause to this mountain location was the scenery and the wildlife. So he wanted to keep much of it untouched and left oak trees growing in the midst of the vine for aesthetics, he says. He is planning to put up barn owl boxes in the future to accommodate the owl population.
All the preventative measures taken to keep wildlife out of the vineyard couldn't stop what Krause calls the most voracious pest--grasshoppers. Krause, who hopes to certify organic says that one of the reasons for putting up the fence was to eliminate the need for rodent traps and bait. He had no idea that the grasshopper population would be so abundant.
To control the grasshopper population Krause used an organic bait known as nolo bait which causes a sickness in grasshoppers and crickets. The sickness spreads through the generations until the area's population is significantly reduced. The bait is not harmful to other animals nor is the sickness spread to other species.
Along with the threat of pests, soil condition also needed to be considered before planting the vines. To give the decomposed granite soil a nutrient boost nitrogen and calcium substances were infiltrated in the soil through the drip systems.
After drilling holes for each vine the backfills around the vines were filled with cross linked polyacrylamide crystals. Krause explained the crystals hold up to 200 times their weight in water and have been successfully used on tomatoes and other crops. "We're using them as reservoirs," said Krause, "through capillary action water is released as the soil dries which doesn' t allow the roots to get soggy."
Looking across the one and half acres of vineyard it is evident that much time is spent in maintenance and up-keep. Krause doesn't mind the extra time he spends in the vineyard maintaining that it will pay off come harvest time. He says that it should produce 10 tons of grapes consistently.
Krause planted the vineyard so that it could be comfortably maintained by one person. With this in mind, approximately 1,600 vines were planted three and a half feet apart with the rows being eight feet wide. Krause developed his own vertical shoot trellising system, consisting of eight permanent wires. The vines are spur pruned, bi-lateral cordoned with no canopy. According to Krause this unique trellising system reflects the fact that he is growing grapes for wine not for grapes.
Krause is planning to build a gravity flow winery with the hopes of having the first crush around the year 2000. "We planted for wine, not for grapes," he said. "Everything we've done with the end in mind."